Our Services
The Truffle Baron is principally involved with the production and sale of French Black Truffles to wholesalers and professional providores; however, we are willing to work with anyone to deliver the product you need.
Wholesale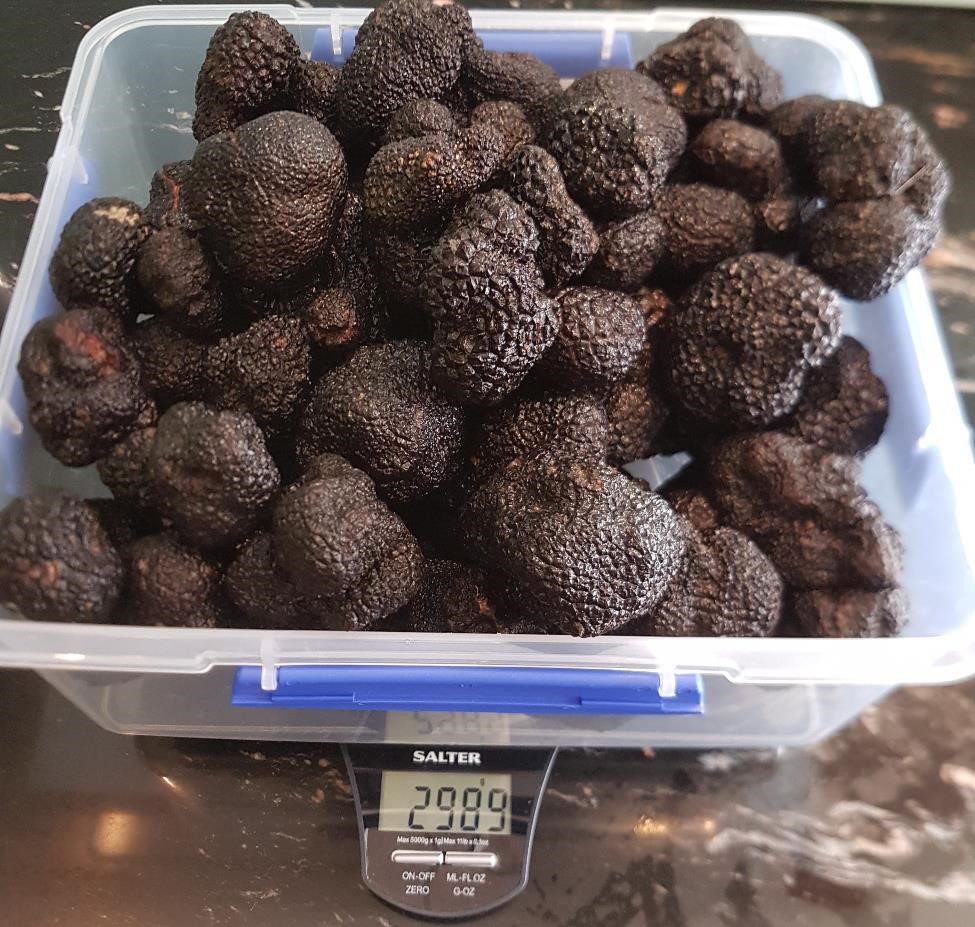 We sell truffle of all grades wholesale from Extra Grade to Class 2. The Truffle Baron adheres to the standard recommended by the Australian Truffle Growers Association. We are happy to negotiate a reasonable reduced price per gram for regular wholesale customers.
Retail
The Truffle Baron sells direct to the public on a limited basis, in small quantities, dispatching by Australia Express Post or Courier. Orders are required by COB Friday and dispatched Monday; or COB Tuesday and dispatched Wednesday. Minimum single orders are 30 grams. We will do our best to meet your small orders. Payment (including postage) is required prior to dispatch.
Truffle hunts and bespoke events
We do not open our farm to the public for regular public truffle hunts; however, if you have a small group and would like to arrange a unique and personal truffle hunt experience or another type of activity, please contact us to discuss what we can do. Weekends are the most practical to host an event; however, early morning Wednesdays (brrr - cold) can also be organised to coincide with our weekly harvest.